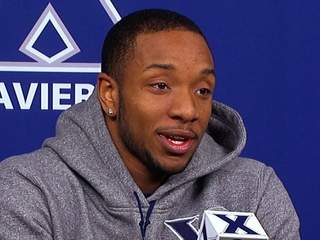 Xavier's rebuilding year just got considerably more difficult.
After losing their top three scorers from last season (and their 42.8 points per game), the Musketeers will add Dez Wells to the void that must be filled in Chris Mack's fourth season as head coach at the perennial A-10 power.
Wells averaged 9.8 points (fourth on the team) and 4.9 rebounds for Xavier last season. The 6'5 G/F was expected to be one of the top returners for the Muskateers, but instead will see his second major disciplinary exit him from the program. Wells was previously suspended for his role in last season's brawl against Cincinnati.
The  2011-12 A-10 All-Rookie Team member was reportedly expelled from the University for a sexual incident.
Mat Shelton-Eide has been involved in college athletics since 2007, starting as a co-founder of VCURamNation.com where he covered the Rams all the way...