ST. BONAVENTURE, N.Y. – We are just five weeks away from the return of St. Bonaventure Bonnies basketball. I don't know about you, but I am beyond excited. Hell, the Brown and White faithful can barely contain themselves at the prospects of this "dream season."
Before diving into a look at the greatest non-conference schedule in school history, I want to share a quick story. Earlier this year, I moved down to New York City, and every morning, when I walk to my office, I usually listen to some music or a podcast. I also carry a briefcase.
The "briefcase" I have is a Bonnies backpack that I received from the Bonaventure golf tournament a few years ago in Rochester. (Thank you, Seth Johnson!)
So one morning, I am walking down W. 48th Street with my headphones in.
BAM! Someone whacks me on the arm.
"Go Bonnies!" This random gentleman yelled at me after hitting my tricep.
"Yes sir! Go Bonnies! When did you graduate?" I excitedly responded.
"2018! I lived at Train my senior year! I am so amped for the season, my man!" He shot back.
And this all happened because he saw the little Bona shield emblazoned on my backpack.
The comradery among the Brown and White is unrivaled; and I am certain that this will be on display in Charleston, Newark, Charlotte, Boston, and of course, the beloved Reilly Center.
Tuesday, Nov. 9 at 7 p.m. – vs Siena Saints

After a year-long hiatus, the Franciscan Cup returns! The last time the Bonnies played the Saints in the Reily Center, Bona won with ease, 82-40.
A season ago, Siena did not play any non-conference games due to Covid-19 and finished with a record of 12-5. The Saints lost to Rick Pitino and the Iona Gaels in the first round of the MAAC Tournament.
Jalen Pickett, the 2019-20 MAAC Player of the Year, did not see much action last year because of injuries. With that said, he is a Saint no more as he transferred to Happy Valley to join Penn State.
Sunday, Nov. 14 at 5 p.m. – vs Canisius Golden Griffins
The Bonnies will play back-to-back MAAC opponents for the first since 2016. Like Siena, Canisius did not play any opponent outside of its conference a season ago. The Griffs finished the regular season with a record 7-5 before falling to Rider in the first round of the MAAC Tournament.
After leading the team in scoring, Forward Malek Green returns for another season under Head Coach Reggie Witherspoon.
Thursday, Nov. 18 at 2 p.m. – vs Boise State Broncos (in Charleston, SC)
After a couple of very winnable games, the Bonnies will get their first marquee opponent in Boise State to kick off the Charleston Classic. Had they not lost their final four games, the Broncos would have played in the 2021 NCAA Tournament.
Instead, Boise State played in the National Invitational Tournament (NIT) in Frisco, Texas. They beat SMU by a point before losing to eventual champion Memphis by three. The Broncos finished the season 19-9 overall and were ranked 61st on KenPom.
Friday, Nov. 19 at noon or 2 p.m. – vs Clemson Tigers or Temple Owls (in Charleston, SC)
Ideally, the Bonnies get by Boise State and take on Temple. Yes, Clemson had a far superior season last year when compared to the Owls, but I would love to see an old Atlantic 10 rivalry renewed. Although Temple fans could hardly call it that. The Owls own a commanding 51-7 record in the all-time series. But the Bonnies got the last laugh back on January 19, 2013, when they won 81-78. Matthew Wright lit up the Liacouras Center in North Philly with 22 points in that game. It was the first–and last–Bona victory at Temple.
Sunday, Nov. 21 – TBA (in Charleston, SC)

Let's hope that the Bonnies are taking on Bob Huggins and his West Virginia Mountaineers in the Championship game.
Saturday, Nov. 27 at 2 p.m. – vs Northern Iowa Panthers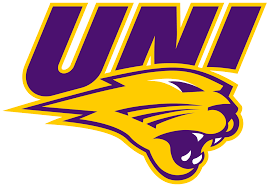 A matinee at the Reilly Center on the Saturday after Thanksgiving? Yes, please.
Over the last few years, the Panthers have played in plenty of notable NCAA Tournament games. In 2010, UNI upset (#1) Kansas to advance to the Sweet Sixteen. Six years later, as an (#11) seed, the Panthers knocked off the Texas Longhorns on a half-court buzzer-beater.
Since then, UNI has had just one season where they finished above .500.
But do not let that fool you.
Northern Iowa returns A.J. Green, the reigning Missouri Valley Conference Player of the Year, and Austin Phyfe, who averaged 12.4 points per game (PPG) and 7.3 rebounds per game a season ago.
Wednesday, Dec. 1 at 7 p.m. – vs Coppin State Eagles
Last season, Coppin State, a historically black university, played in nine non-conference games and all but two were played on the road. The Eagles struggled before the calendar flipped to 2021 as they lost eight of those games.
But when conference play began at the beginning of January, the Eagles began to hit their stride. They finished tied for first in their division before losing to Morgan State in the first round of the MEAC Tournament.
With that said, Bona should not drop this game.
Saturday, Dec. 4 at 4 p.m. – vs Buffalo Bulls
The Bulls had a solid season a year ago as they won 16 games and qualified for the NIT.
Watch out for Jeenathan Williams and Josh Mballa as they try and lead their team back to the NCAA Tournament for the third time in five seasons. Williams and Mballa combined to average 32.9 PPG a season ago.
Joe Lunardi has Buffalo slated as a 12-seed in his way too early NCAA Tournament projection.
The Bonnies cannot sleep on the Bulls.
Wednesday, Dec. 8 at 7 p.m. – vs Loyola (Md.) Greyhounds
The Greyhounds had a very up-and-down season last year.
Despite winning only four games during the regular season, Loyola won two straight on the road in the Patriot League tournament before succumbing to Colgate in the Patriot League final.
But lost their best player, Santi Aldama, to the NBA. Originally from the Canary Islands, Aldama now plays for the Memphis Grizzles.
Bona should have no trouble here before a tough three-game stretch wraps up the non-conference slate.
Saturday, Dec. 11 at 3:3o p.m. – vs UCONN Huskies (in Newark, NJ)

Since the Bonnies do not play at Fordham this season, this will be the only game that Bona plays in the Greater New York area.
And boy is it a big one.
UCONN Head Coach Dan Hurley has his eyes set on another NCAA Tournament appearance in 2022. Despite losing James Bouknight to the Charlotte Hornets, the Huskies still have the talent to get back to the dance.
Interestingly, UCONN plays at West Virginia three nights before they take on the Bonnies. Perhaps fatigue could play a factor as the Mountaineers employ a full-court press.
Friday, Dec. 17  at 4 p.m. – vs Virginia Tech Hokies (in Charlotte, NC)
Way back in the late 1990s, the Hokies played in the mighty Atlantic 10 conference. Thus, they are no strangers to the Bonnies as these two schools have squared off 16 times before. With that said, they have not played each other since November 27, 2011, which was Andrew Nicholson's senior year.
Similar to Bona, Virginia Tech will be hovering around the Associated Press Top 25 to begin the season. The Hokies most certainly will make the NCAA Tournament and should compete for an ACC Title.
Watch out for point guard Storm Murphy, who transferred to Virginia Tech from Wofford. Murphy, who followed Head Coach Mike Young from Wofford to Virginia Tech, averaged 17.9 PPG last season.
Inside, the Hokies have one of the best big men in the ACC in Keve Aluma. Standing at 6'9″ and weighing 235 pounds, Aluma averaged 15.2 PPG and 7.9 rebounds per game a season ago.
With this game taking place in Charlotte, I expect to see a pro-Bonnies crowd at the Spectrum Center.
Wednesday, Dec. 22 (Time TBA) – at Northeastern Huskies
The Bonnies will play their first true road game just three nights before Christmas against an up-and-coming Northeastern team.
The Huskies lost their leading scorer from last season, Tyson Walker, to Tom Izzo and Michigan State.
But watch out for Joe Pridgen, who is at his third school in as many seasons. He began his career at Holy Cross, where he was the 2019-20 Patriot League Rookie of the Year. After a disappointing 3-29 season, Pridgen transferred to UNC-Wilmington where he averaged 12.1 PPG and 8.2 rebounds per game. Now he is back at Northeastern playing in his home state.
Shaquille Walters and Jahmyl Telfort, the only other Huskies besides Walker to average in double figures last season, are back for another year under Head Coach Bill Coen.
Concluding Thoughts
The Bonnies have a very difficult non-conference schedule ahead of them.
But with conference re-alignment rearing its ugly head yet again, Bona will need to show the entire country that they belong with the big dogs.
Look at Wichita State, for example. Since 2000, the Shockers have won 475 games and have made the NCAA Tournament nine times. They also made the Final Four in 2013, but they narrowly lost to Louisville.
Why am I bringing up the Shockers? They are not a traditional "Blue-Blood" or basketball power per se. But they have demonstrated that they can compete at the highest level, hence why they left the Missouri Valley for the American Athletic Conference (AAC) in 2017.
Now the AAC looks to be in trouble thanks to Oklahoma and Texas moving to the SEC. The AAC could disintegrate over the next couple of years. But that's not the point. The point is that winning brings about success and Wichita State's run since 2000 has given the Shockers tremendous exposure and opportunity.
Thus, the Bonnies need to show up in Charleston, Newark, and Charlotte and make themselves heard. I would hate to see Bona get left in the dust as I am afraid larger conferences could pluck at schools such as Dayton, St. Louis, or even VCU. If that were to happen, the Bonnies would lose some of their best competition, which would only hurt the overall stature of the Brown and White.
To make sure that the whole country notices the little school tucked away in the Enchanted Mountains, the Bonnies will need to prove themselves.
And I think they can.
Jack Milko received his B.A. in Political Science from the College of the Holy Cross in Worcester, Mass. He is now working to get his M.A. in Sports Journalism from St. Bonaventure University. A lifelong fan of the Bonnies, Jack covers the team for @A10Talk. Follow him on Twitter for more Bonnies coverage at @Jack_Milko.
Jack Milko recently graduated from the College of the Holy Cross in Worcester, MA. A native of Rochester, NY, Jack grew up a St. Bonaventure Bonnies f...